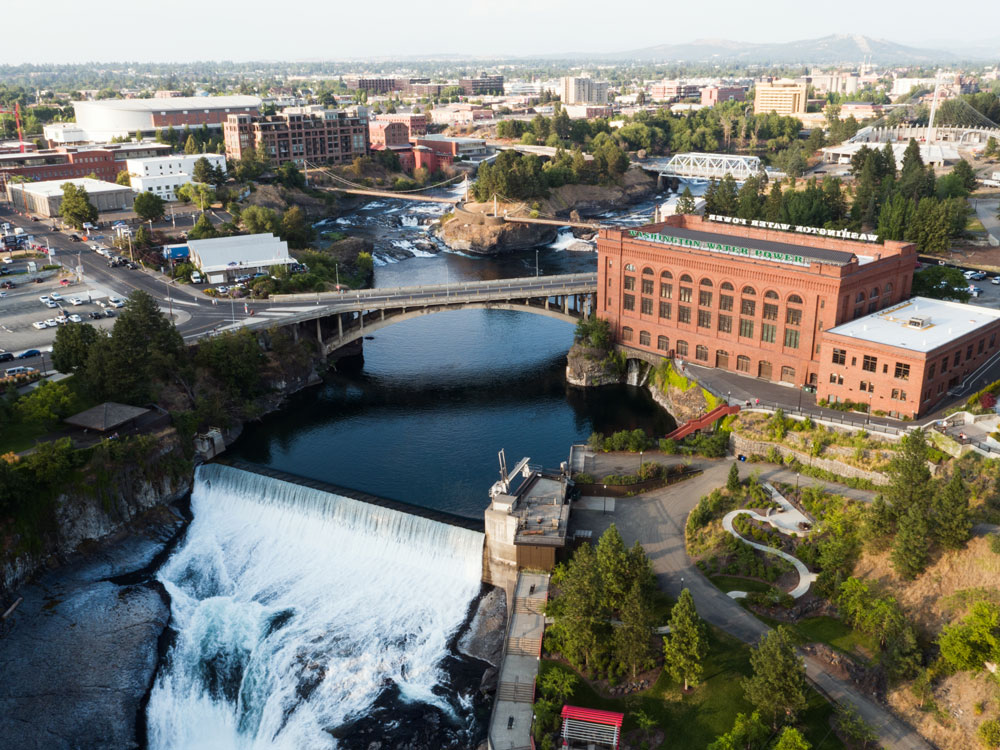 The negative and far-reaching effects of the COVID-19 pandemic are by now painfully obvious. That pain has been acute in fields like entertainment and hospitality, where good business simply depends on people gathering.
For the restaurant industry in particular, the venues that have remained open are operating with an estimated 60 percent to 70 percent loss in revenue. A drop like that is hard to withstand when their profit margins — typically in the region of 5 percent — are already so thin.
But the same hardships that have tested their mettle have also given rise to some heartening displays of resourcefulness and compassion. More often than not, they start with a single question: What can we do to help? And it's not just the restaurants themselves who are asking. Fellow businesses, advocacy organizations, elected officials, community leaders, neighbors and customers are too.
As a champion of regional economic development, Greater Spokane Incorporated (GSI) was looking for ways to step up as soon as the scope of the pandemic became clear back in mid-March.
"We were asked to lead the business recovery conversation from the get-go," says GSI CEO Alisha Benson. "One of the first things we did was call our peers at Visit Spokane and our other partners, the West Plains and Spokane Valley chambers of commerce, and then the Downtown Spokane Partnership and said, 'We've got to get together. Our business community across the board is going to need us.'"
Those organizations understood that support was going to take many forms. For example, GSI helped secure and distribute personal protective equipment, or PPE, to businesses that were in need of supplies like masks and latex gloves. They also worked with the Spokane Regional Health District to communicate the recommendations and guidelines to the business community — even as those guidelines shifted in response to medical experts' evolving knowledge of the virus.
"At the core of it, we know that people want to feel safe," Benson adds. "And with a public health crisis like the one we're facing, the businesses and organizations have a responsibility in that, as do the consumers. So how do we work together to build that confidence?"
Key to striking a balance between economic health and public health is raising awareness. With the help of targeted features like the one you're reading right now, Inlander General Manager Jer McGregor felt that the paper could serve as a conduit for that kind of info.
"The Inlander has been around for 26 years. We have long-standing relationships with many of the businesses most affected," he says. "And I asked myself, 'Aren't we supposed to step in and create some of that collaboration and ask to support organizations that we know need our support?'"
Read the Inlander every week for these kinds of features, and more, where restaurants and other businesses will be able to get the word out on what steps they're taking to make their goods available safely. At the same time, customers can get a better fix on mandates and expectations.
Regional restaurants are understandably invested in every aspect of the recovery effort, too. Owners like Mark Starr of David's Pizza have looked beyond their own walls to see how they can pool and leverage their combined strengths. Along with roughly 20 restaurants, Starr formed the Spokane Hospitality Coalition in early July. Its self-declared mission is "to keep our community safe and save local businesses" during COVID-19.
"Everybody is here for the same purpose," says Starr. "Everybody wants to see us succeed: the city, the Spokane Regional Health District, and of course the bars and the restaurants. And ultimately we want to succeed for the sake of the public. That's why we're in the businesses that we're in."
Chad White, a chef who owns four local restaurants including Zona Blanca and High Tide Lobster Bar, is also channeling his energy into the Spokane Hospitality Coalition. He pulls no punches about the challenges he and his industry are facing, but he believes that unified, community-wide actions, such as complying with mask mandates, can help businesses survive while keeping customers safe.
"It's been rough," he says. "It's hard enough to operate even without a pandemic. But the reason we're still in business is because the majority of our community is supporting us. That's been the biggest positive."
To learn more about how you can support the mission of the Spokane Hospitality Coalition, visit save509.com or find them on Facebook.