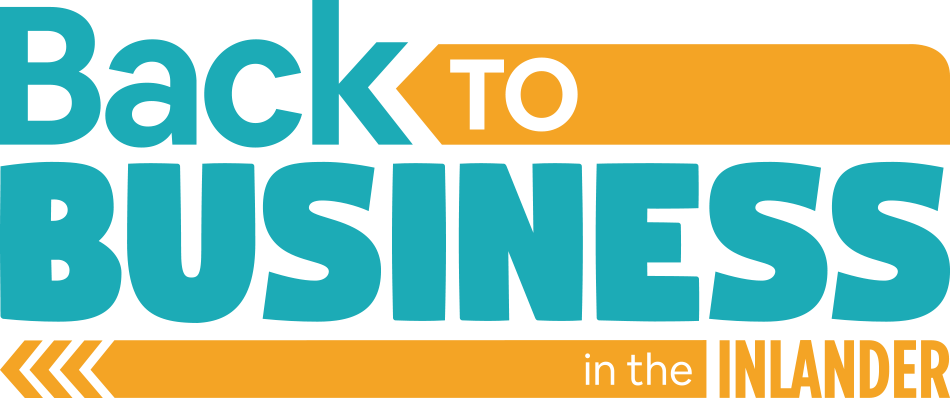 Back To Business guides will be published in the
Inlander
every few weeks through the end of the year. These Guides are a great way to connect with area businesses and help support the region's recovery efforts.

The first guide is focused on Restaurants and was inserted into the Inlander September 17. Printed guides are available at most all area grocery stores at the Inlander Community Center.
NEXT GUIDE: Shopping Vol: 1, on stands October 29th.

SINCE 1993, the Inlander has been a champion of local business. Over the years they have featured countless shops, restaurants, breweries, charities, events, and more. Here is a selection of their most recent guides, with pages full of businesses and organizations to support. Find even more at Inlander.com. (For a map of locations to pick up the current printed copies, click here)
INLANDER BEST OF THE INLAND NORTHWEST
VISIT SPOKANE VISITORS GUIDE
A non-profit organization, Visit Spokane is committed and passionate about marketing the Spokane region for conventions, meetings and leisure travel. As the official Destination Marketing Organization for Spokane and Spokane County, Visit Spokane employs a staff made up of marketing professionals and sales experts whose goal is to make our community better through the power of tourism. Find out more at visitspokane.com
WEEKLY INLANDER PAGES
Every week the Inlander will dedicate two pages focused on the healthy re-opening of the community, including updates provided from businesses and topical features. 
Pick up your copy free every Thursday at an Inlander rack near you.
Back to Business Pages
08.06.20
Click to Enlarge
Back to Business Pages
08.13.20
Click to Enlarge
Back to Business Pages
08.20.20
Click to Enlarge
Back to Business Pages
08.27.20
Click to Enlarge
Back to Business Pages
09.03.20
Click to Enlarge
Back to Business Pages
09.10.20
Click to Enlarge
Back to Business Pages
09.17.20
Click to Enlarge
Back to Business Pages
09.24.20
Click to Enlarge