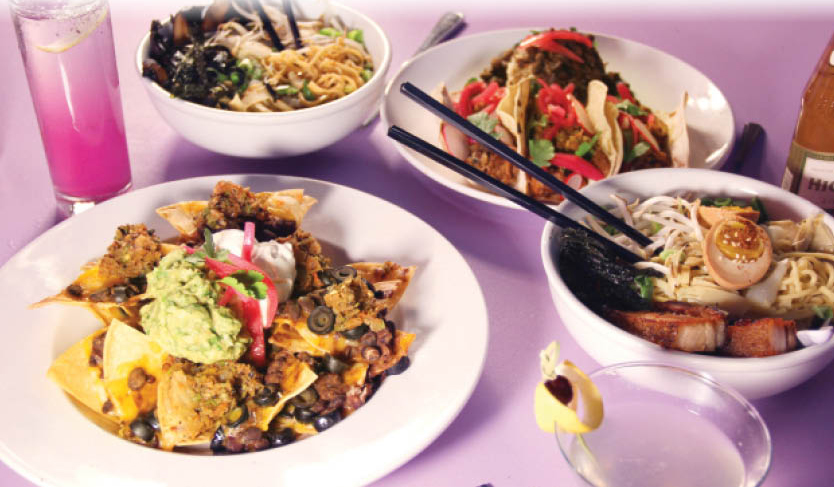 Of all the personal qualities that come in handy when running a business, flexibility might be one of the most important. For many restaurant and venue owners, it's certainly been crucial for navigating the current pandemic.
With live entertainment now on hold in Washington State until Phase 4, the Spokane Comedy Club had to postpone its plans to reopen under a new restaurant license.
"We basically had that candle blown out, and so we decided that we needed to do something to try and survive — something we could do well and that didn't exist already in Spokane," says owner Adam Norwest. "From that, in brainstorming sessions, we landed on milkshakes."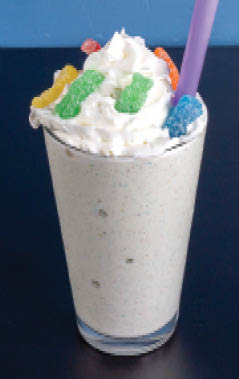 That's how the Spokane Shake Company was born. The menu features 30 flavors that mix the traditional with the playful and the adventurous. They include "future classics" like butterscotch or Nutella, cereal-inspired shakes like Fruity Pebbles or Fruit Loops as well as "boozy milkshakes" like Luck of the Irish, which features coffee-flavored ice cream spiked with Jameson Irish whiskey.
"We wanted to do as many different, fun, unique flavors as possible. I told someone that we were taking lemons and making vodka lemonade."
On top of that, Spokane Shake Company is serving pizza, salads and gourmet hot dogs for what Norwest calls "socially distant and delicious dining." The menu is also available for curbside carryout orders or delivery through local service Treehouse.
"We're telling everybody, 'Buy a shake, save the arts,'" he says.
The Lucky You Lounge is another live performance venue that has placed much more emphasis on its food services since statewide pandemic restrictions went into effect. For owner Karli Ingersoll, that's been a mixed blessing.
"The restaurant was never meant to carry this entire building because it's so big," she says. "It's meant to have large audiences seeing events. But when you think of the lesser of two evils, it's the better option for us and our staff than just being closed. We still get to have customers in this space and still have those relationships."
Leaning more on the restaurant during this time has also drawn more attention to it. Before mid-March, the Lucky You was primarily known as a live music venue that also served food. Today its reputation is enjoying more balance between dining and entertainment.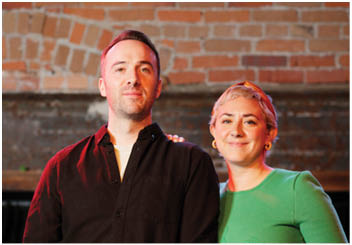 "I think because we opened [Lucky You] while we were still running the Bartlett, anything we did that was connected to music, it became about that. What we really wanted was for the restaurant to be sustainable and to be bringing in customers on its own. We're actually really excited to be building up that customer base for the restaurant."
As a reflection of that balance, the Lucky You is serving as the livestreaming location as well as the primary food provider for the Spokane Arts Awards on Sept. 26. Purchasing a ticket in advance will allow audience members to tune into the event's video feed as well as preorder a meal from the venue's special takeout menu for that evening.
Meanwhile, as Washington awaits the return of live performances and large gatherings, the Lucky You Lounge will continue to offer its new touchless ordering options and socially distanced indoor and patio dining alongside curbside pickup and delivery via Uber Eats and Treehouse.
"We had none of that set up before," Ingersoll says. "People had come before for food and loved it, but they didn't feel like the restaurant side of things was where it needed to be. Now we're doing full table service and the deliveries and it's going really great. It's funny how sometimes it takes a catastrophe to get stuff together."
You can find the Spokane Shake Company (aka the Spokane Comedy Club) at 315 W. Sprague Ave. Visit them online at spokaneshake.com or call 494-4399 for more info.
Located at 1801 W. Sunset Blvd., the Lucky You Lounge is open six days a week for dine-in dinner service and Sunday brunch. For delivery and takeout options, call 474-0511 or visit luckyyoulounge.com.