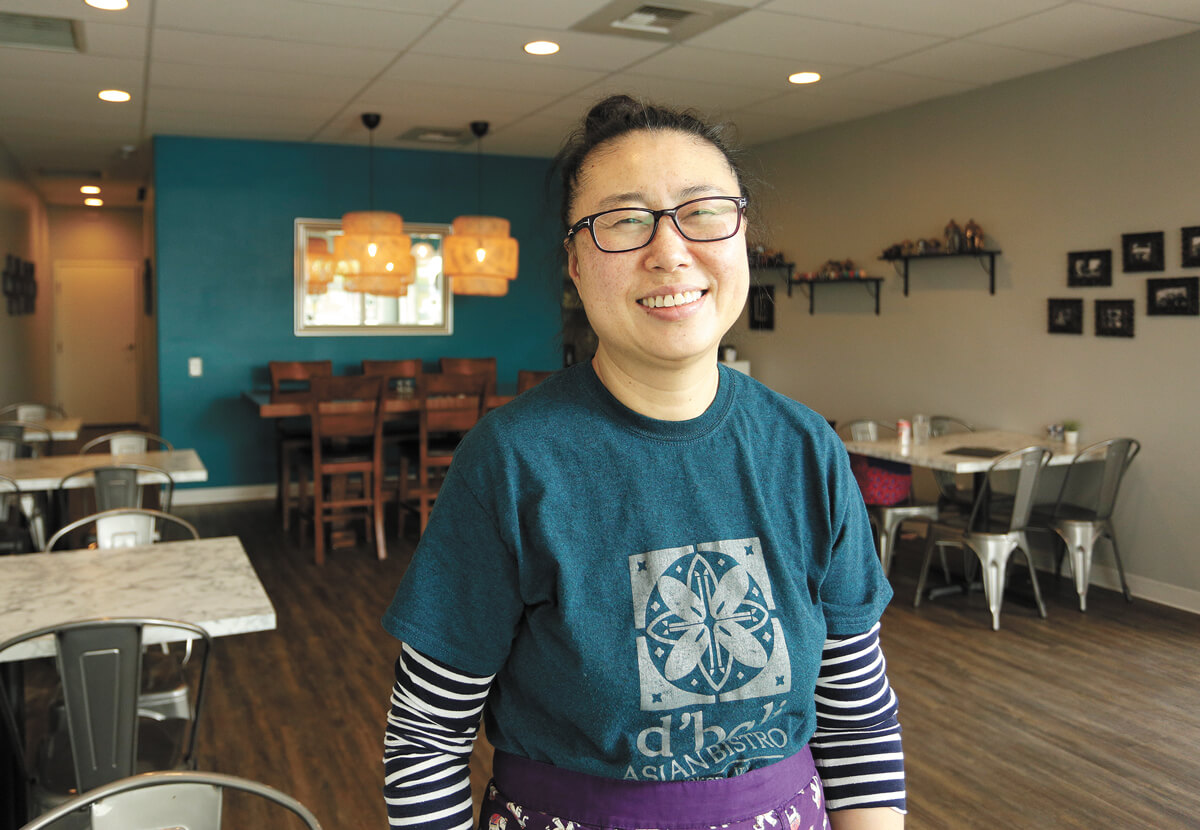 Everyone calls owner Jeanne Choi "Mama" at d'bali Asian Bistro. Choi and business partner Kelly Bishop have worked hard to make diners feel at home. Since 2018, they've been a favorite go-to for Southeast Asian food in Airway Heights, including snagging top honors from the Spokane Culinary Arts Guild.
What does dining out offer to today's consumer that is still so vital?
CHOI: Dining out offers convenience, and oftentimes a better value than purchasing all ingredients separately, but most importantly dining out offers an opportunity for human connection. We get to learn from one another, through sharing food and stories. It is through these moments that we build our community and strengthen our friendships.
What is unique & special about your place?
What makes d'Bali unique is, firstly, our food, which, like the blending and overlap of cultures beyond modern-day borders of Southeast Asia, showcases the diversity of the entire region that is so dear to our hearts. But most of all, our passion for our local community of the Inland Northwest. Our regular pop-up events we started from our very beginning, featuring up-and-coming guest chefs, have been a real success. These events provide an opportunity to share our space and platforms with younger, rising chefs with great talent, who may not have access to or resources to get to showcase their own food and skills otherwise.
How do you balance supporting a loyal clientele but also attracting new diners?
The two go hand-in-hand. It is through attracting new diners that we get to continuously build our customer base, and through our efforts of providing the best customer experience possible, that we have been so fortunate to build a loyal clientele. Social media has been a very important factor, for not just attracting customers but staying in touch as our menu changes seasonally. And prior to COVID-19, we post monthly special events, like private dinners, pop-ups, and guest chefs.
How does the restaurant industry contribute to the community?
We strive to offer the best wages, bonuses and positive work environments for our team members. We not only share meals, celebrate occasions, and do life together, but we have also traveled together. We do our very best to partner with other local artisans, producers and farmers, as well as other businesses. Networking with other women and minority entrepreneurs has been a big priority for us. We love our community and appreciate the chance to not only showcase our food and culture, but the relationships we get to cultivate.