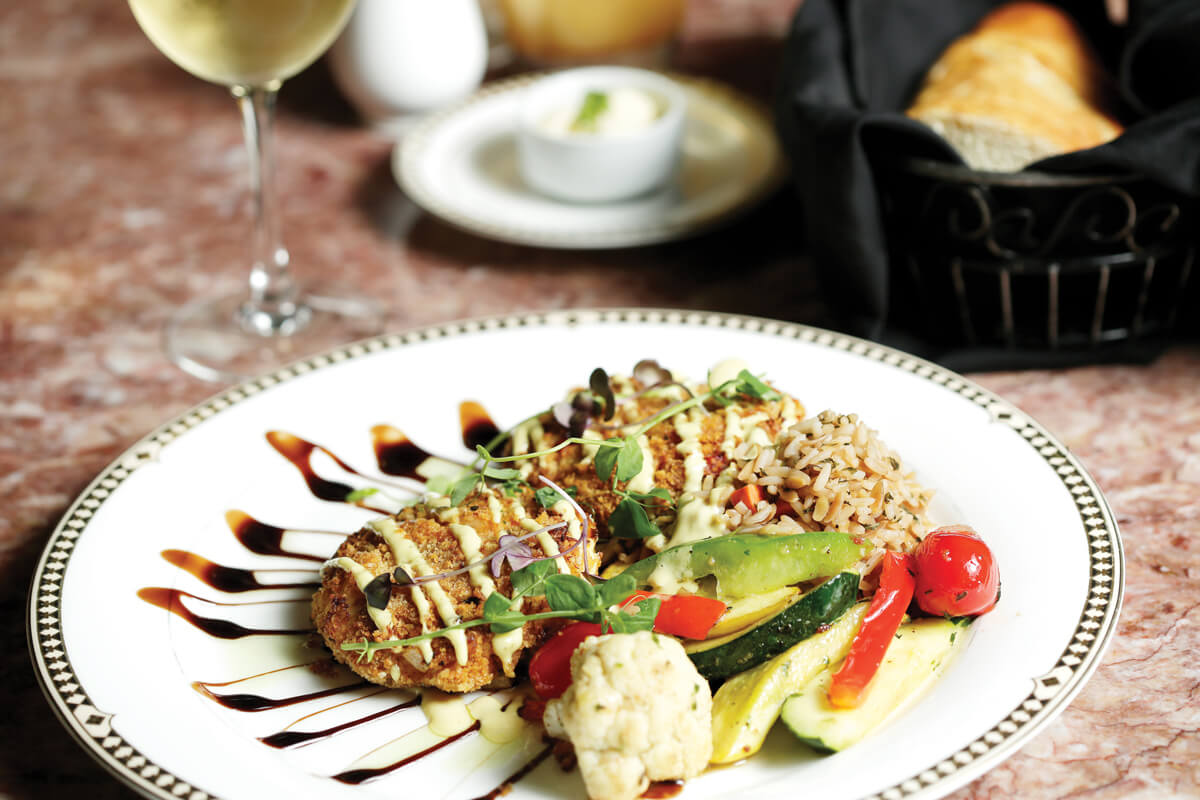 "Tourism is an underrated economic driver," says Visit Spokane CEO Meg Winchester. "We sometimes take for granted how much money it brings in — and those are outside dollars that are coming into Spokane."
A recent study found that those outside dollars amounted to as much as $1.3 billion in spending in 2019. If the direct and indirect impacts of that spending are taken into account, it's possible to say that tourists help sustain nearly 18,000 local jobs. Of those, roughly 30 percent are in the food and beverage sector.
That highlights just how much of a far-reaching and interconnected impact that tourism has on the region. When visitor traffic slows in response to a global pandemic like COVID-19, the local economy feels it from top to bottom.
"Visit Spokane is about 90 percent funded by hotel occupancy," Winchester says. "So, as you can see, it's a trickle-down effect. Lower occupancy leaves us with less money to market to bring people to Spokane."
Matt Jensen is the corporate director of sales and marketing for the Davenport Hotel Collection. He estimates that their branded group of five hotels, which includes the Davenport Tower and the Historic Davenport, have seen around a three-quarters retraction in business since statewide restrictions went into effect back in March. All but the Davenport Grand Hotel were closed until the end of June.
"You've got the leisure traveler, the corporate traveler who's here on business and then you've got a convention group traveler," Jensen says. "Well, two of the three have just — poof — gone away. The hotel model has been one piece of it. And then there's the restaurant model, where we have limited capacity because of social distancing."
Popular perks like happy hour at Table 13 and the Champagne Sunday Brunch at the Historic Davenport have been temporarily suspended as a result of the restrictions and the dip in hotel occupancy. But today all Davenport Collection hotels and restaurants are open, with some COVID-19 restrictions. Jensen says there have even been some positive takeaways amid the downturn.
"Especially with our restaurants, it's pushed us to become more electronic in everything we do. We have QR codes on each table now, and people can scan that and be taken to an online menu on their smartphones. And the next step in that is our new mobile sites where you can order food online."
While features like those will help the Davenport Hotels minimize in-person interaction during COVID-19, they'll also allow them to make room service more efficient and convenient in the long run.
"We've got over a hundred years of interaction and great customer service, and now we're reinventing that, rethinking how we do things."
Classic red-carpet treatment, enhanced with digital flair, is certainly one way to warmly welcome conventioneers and business travelers back to Spokane when tourism resumes in full. In fact, even as Visit Spokane prepares to launch an integrated marketing campaign across the Inland and Pacific Northwest, there are signs that it's already working.
"For the past couple of months, countywide we've actually been seeing a little over 50 percent occupancy rate in our hotels," Winchester says. "What that tells us is that, in the grand scheme of things, people are still coming here organically and staying in our hotels and enjoying everything that we have to do in the Spokane region. People are looking for more of an outdoor recreation destination, a safe destination, a getaway. And we offer all of that."
Business owners who would like to partner with Visit Spokane and take advantage of their marketing platforms are encouraged to email Meg Winchester at mwinchester@visitspokane.com.
All the hotels and restaurants in the Davenport Collection can be found online at davenporthotelcollection.com. The website offers an easy online room booking process and more information about their dining options.