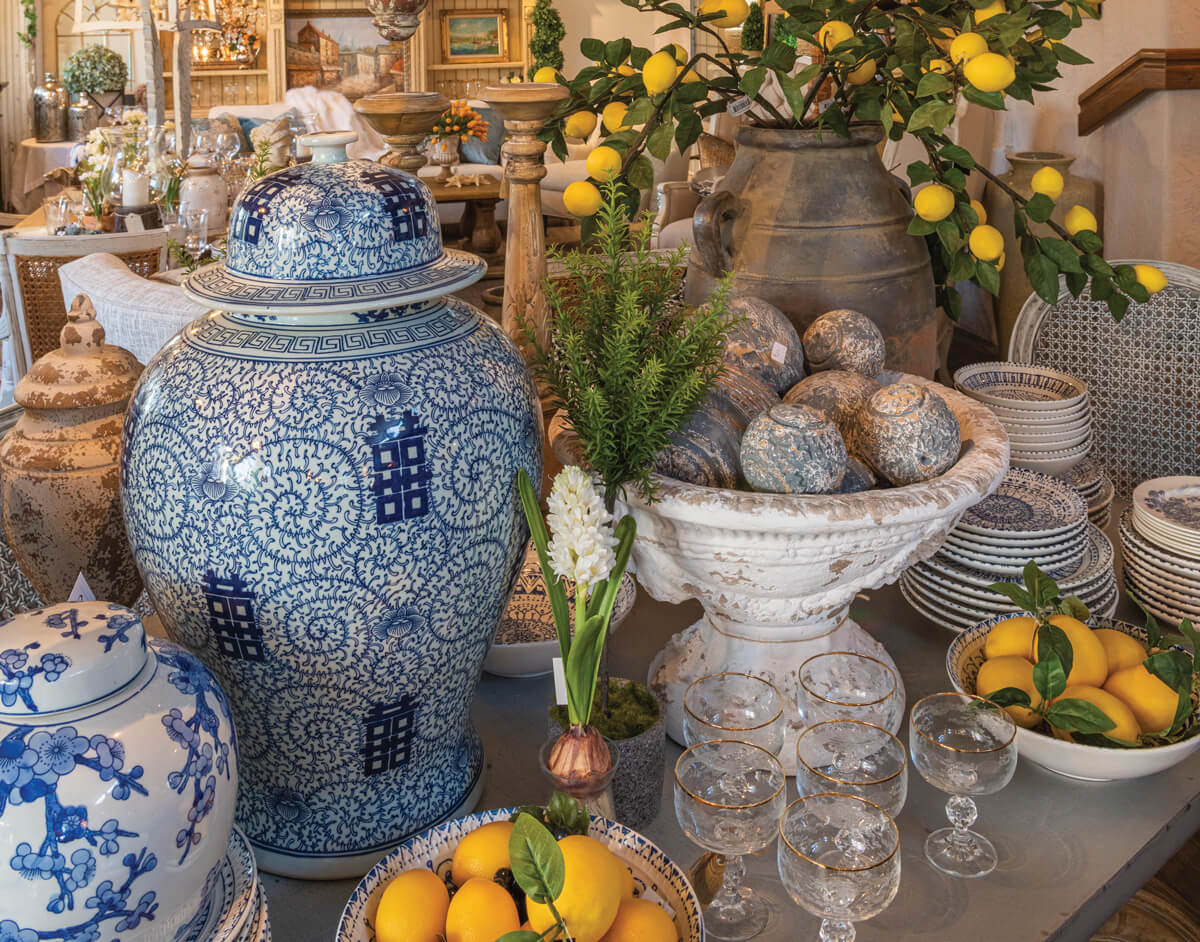 In these days of social distancing and self-quarantining, online commerce has often been hailed as a saving grace for housebound shoppers and brick-and-mortar businesses alike. Many restaurants, for instance, have found a lifeline in online ordering via websites or mobile apps for both delivery and takeout. If they didn't have that capability before mid-March, they almost certainly do now.
Other businesses have found it more difficult to translate their offerings to the internet. One such group is home-furnishings retailers, who sell items that are designed to complement a particular space in a very particular way. While they embrace social media to generate buzz about new trends and inventory, they also know that in-person shopping is useful to get an accurate feel for color, size, pattern, durability and a host of other variables.
And then there are boutique home-furnishings retailers like Trovato Interiors. They pride themselves on creating an inviting, luxurious atmosphere through face-to-face interaction — even if those faces currently happen to be masked and 6 feet apart.
"COVID is definitely going to send business long-term online in a big way. There's no question about it. There does remain, however, a client — mine — who is shopping for an experience," says Trovato owner Susan Usai. She says replicating the full experience of her elegant, European-inspired Spokane Valley showroom and her personalized service would be pretty much impossible through today's internet.
"I have chandeliers and velvet sofas and beautiful paintings on the wall. There's beautiful music playing, there are lovely candles lit. The people who come in here feel more like friends and sisters who are visiting. So I have opted to not go online. I'm going to dig my heels in and be the place you come for the shopping experience. Because that is also not going away."
Another important aspect of her high-end experience is quality control. Usai points out that she's the one receiving the custom requests, processing the orders, accepting the shipments and arranging for installation. Channeling all those responsibilities through one individual or a small, dedicated staff enables them to keep a close eye on every step of the process to ensure customer satisfaction.
"My business benefits from hands-on. Clean hands-on," she laughs, referring to her coronavirus sanitization precautions.
Usai welcomes the variety of options. She says that the challenges posed by COVID-19 have prompted owners, including herself, to reassess the priorities and identities of their business. In some cases, that will mean evolving toward new platforms. And in others, it will mean becoming more of what they have always been.
"I suspect that everyone will come out [of the pandemic] in a better place that is maybe more aligned with what they want to do," she says. "How could that not be seen as an improvement in the long run?"
Trovato Interiors is open Tuesdays-Fridays, 11 am-6 pm, and Saturdays, 11 am-4 pm, at 9919 E. Sprague Ave., Spokane Valley, 217-6646, trovatointeriors.com.