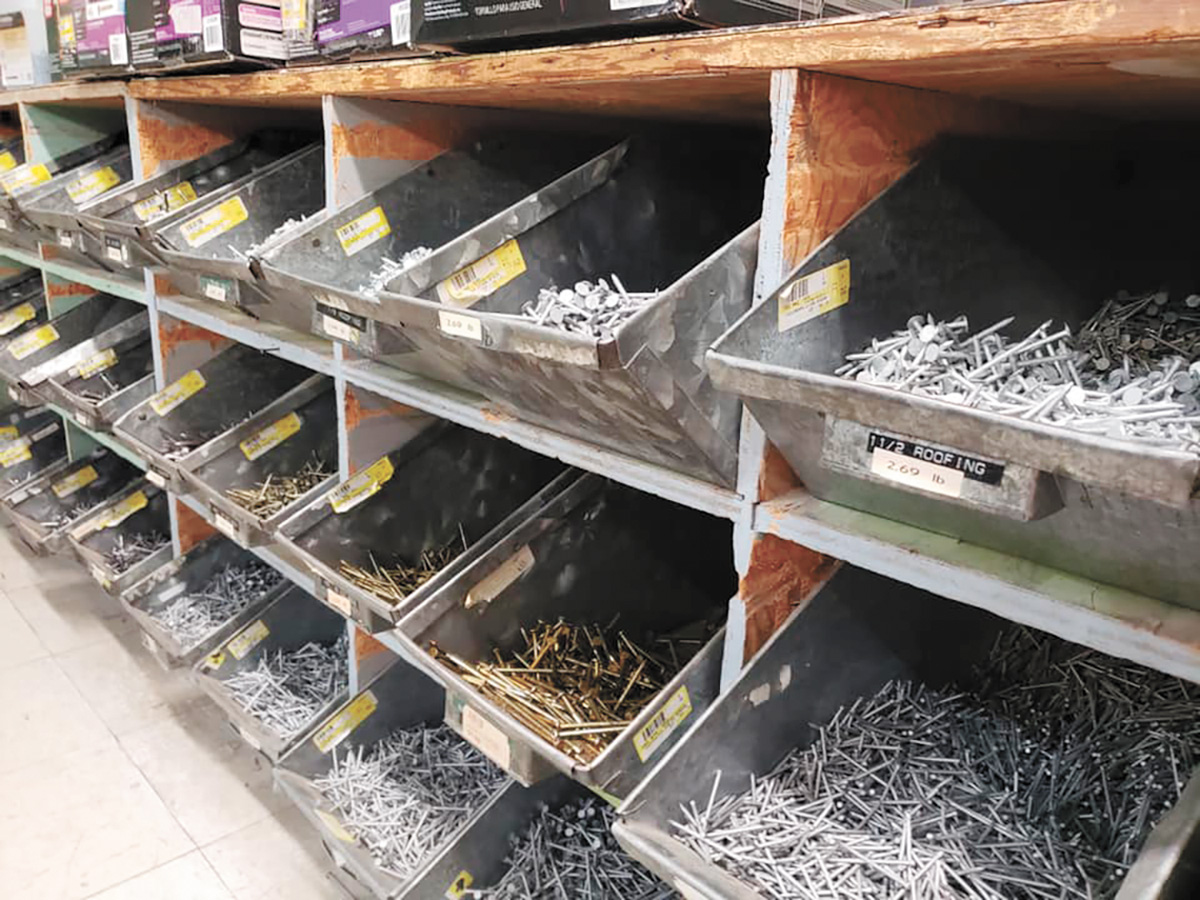 If you're stuck inside, your local hardware store can help with your home improvement projects
This spring, under quarantine, everyone suddenly had to live and work at home, and often they didn't like what they saw. There were rooms to paint. Gardens to plant. Things to fix. And no longer could they say that they just didn't have time to do it.
It's why you could drive by the Home Depot or Lowe's on a Saturday and see a line of people extended around the parking lot.
But Larry Myers, owner of RIVER RIDGE HARDWARE on Garland Street, says there's always another option. Why not try your friendly locally owned hardware store?
"Give your local hardware store a call and see if they have what you're looking for before you park a mile away at one of the big box stores," Myers says.
Myers purchased River Ridge hardware in 2017. He'd never owned a hardware store before, but he had managed other businesses. And he knows what matters: Good customer service. That's what separates them from the bigger stores, he says.
"The first thing you get when you walk in is you're greeted at the door, and then somebody immediately asks if we can help you," he says.
Myers says it's been as busy as ever this year. It's not just that people were at home more; some had stimulus money to throw around, too. Not to mention some savings from not filling up the gas tank, or going out for meals.
It's the same at MILLER'S HARDWARE, on the South Hill. Miller's closed earlier this year, not long after the pandemic started, leaving customers confused. Stace Heston, who owns the Ace Hardware on Ninth and Monroe, says customers kept asking him what happened to Miller's, clearly upset that the beloved store was no more.
Heston, who drives by Miller's every day on his way to work, says he saw an opportunity. He purchased Miller's and opened it back up the first week of August.
Since then, he says he's spent 99 percent of his time there. That's because he's immediately made some changes: A new paint department, a new plumbing department, a new lawn and garden department, and an expansion of the hardware department. He hopes the changes make it easier for the customers to find what they're looking for — it's better when things are categorized, so customers can find things in one place.
Plus, they've started selling grills, which Miller's didn't have before.
The response from locals has been great, and Heston says he's grateful for the support. Business during the pandemic has been good, he says. In fact, it's been steadily growing at Miller's since they took over.
Hardware stores were deemed essential under the early shutdown orders, largely because they sell plumbing supplies. But also because "people need to maintain their houses," Heston says.
Heston says his ACE HARDWARE store has been doing well during the pandemic as well. There are locally owned Ace locations throughout the area. In the Valley, go ahead and try SAVEMORE BUILDING SUPPLY. Because you can't replace the service you get at a local hardware store.
"Every one of us, as a small business owner, we really appreciate and care for everyone," Myers says. υ