A local shopkeeper's guide | By Kris Dinnison
A few months ago, I wrote a piece for the Inlander about lists. In it, I rattled off the catalog of things I was worried about as we all tripped into the new reality thrust on the world by the pandemic. Fortunately, many of those worries have not come to pass. Unfortunately, the months since March have brought brand new things to fret about.
We reopened our two businesses, Atticus and Boo Radley's, in June, and for the most part things are going as well as can be expected in the midst of the most unexpected and uncertain time most of us have ever experienced. Like most local businesses, we are so grateful for the incredible support we've gotten from the community, even as we continue to worry every day about other businesses, especially the restaurants, bars, and venues that are still unable to open or operate in any way that feels stable or even sustainable. But a few weeks ago, we started working through a new challenge: How would we manage holiday shopping safely?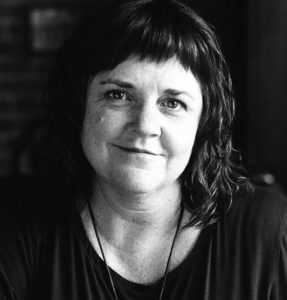 We're all in this together, so I hoped to find some solutions to this challenge by reaching out to other local retailers. How were they planning to navigate the (hopefully) busier time during the holidays?
But first I wanted to know how they were all holding up. Kerry Halls, manager at Auntie's Bookstore, echoes what they all told me: Spokane supports its local businesses. "2020 has been unlike anything I've ever seen. But we're really lucky to have the relationship with Spokane that we do. The people of Spokane show up for local businesses."
April Gascon-Stricker, who manages Prairie Dog Mercantile, says, in addition to customers, her staff keeps each other afloat. "What's giving us hope are those positive customers who want us to succeed and stay safe by wearing their mask appropriately and keeping their distance. I also believe our team gives each other hope. We allow each other to be vulnerable, keep each other positive, and laugh when we can."
Even with things going OK, there are plenty of persistent concerns still in the mix. The ongoing "conversations" about masks seem to be a problem with every business I talked to. "I'm worried that the longer this continues, the more anxious or frustrated people get," Gascon-Stricker says. "When they do, they come in without a mask and take it out on the team. They are looking for that confrontation, and we are just doing our best to be safe, for our customers and ourselves."
Other concerns were more prosaic. "We're definitely a little concerned with supply chain issues," Halls says. "There's a real chance that restocking this season is going to be tricky, especially once we're in the full swing of things." Gascon-Stricker's seen some of the same problems at Prairie Dog Mercantile. "There are so many shipping delays and everything is still playing catch up."
Of course, having product only matters if people have the resources to buy gifts. With so many people still out of work and pandemic aid stalled, many of us are wondering if people will be shopping at all. Nate Huston, owner of Giant Nerd Books, has been thinking a lot about that. "I worry about money, always money. Will people run out of it? Will they have enough left after food and rent/mortgage to buy books or art for themselves and each other?"
One of the new concerns brought by the pandemic is managing the reduced capacity required to keep people safe. In our stores we can only accommodate about 20 percent of the people who showed up on a typical December weekend last year. "There's a certain thrill to last-minute shopping, but I can't imagine that working out too well for people this year," Halls says. "Retail establishments in the area are going to be struggling with new capacity guidelines none of us have had to deal with before."
Smaller stores, like Giant Nerd, may adapt with more personalized shopping experiences. "If demand warrants, I may set up an appointment schedule to keep people from having to wait in the cold," Huston says. Both Huston and Halls recommend people rethink their holiday shopping patterns and methods.
"We do curbside pickup and mail-order business via the shop's Instagram and Facebook pages," Huston says. Halls says Auntie's offers similar options and has some other ideas as well. "Shop early in the season. Do a little research ahead of time and be prepared with an idea of what you want," she says. "It's 2020, man! All bets are off! But in all seriousness, if there's a must-have item on your list this year, book or otherwise, I'd highly suggest you pick it up sooner rather than later."
Other suggestions included shopping in smaller groups, shopping during off-peak hours and on weekdays, and spreading shopping trips out over the next couple of months rather than leaving it all for the last couple weeks in December. "The idea of turning people away during the holidays is a very stressful one for local businesses, for a variety of reasons," Halls says. "But like it or not, this is going to be a very different kind of season."
With all these challenges, Spokane businesses still hope shoppers will keep up the commitment to shopping local, even when it means a little extra planning.
"We encourage people to shop locally, even just buying gift cards, because so many small businesses have been affected by this pandemic. … A small purchase goes a long way for the little guys like us," Gascon-Stricker says.
Halls agrees: "It's such a fantastic and simple way to safely support your home-town favorites."
And the restrictions might even make shopping a little more enjoyable for some. "I've found that people enjoy not feeling crowded or pressured," Huston says. "There's almost a specialness in being one of just a handful of customers in a place at a given time."
Gascon-Stricker agrees that the relationships formed by shopping local make it special. "It's the advantage of being locally owned. Our customers are not just a customer; we really get to know them."
Finally, being open the last few months have given retailers some insight and wisdom into how we humans can support each other as the pandemic persists and the months roll by.
"Be kind to one another," Gascon-Stricker says. "It's been a tough year; some of us have lost someone, and some of us have lost a little bit of hope. But at the end of the day, we all just want to be safe."
Such a simple thing, but it was reiterated by all the retailers we talked to.
"Please remember to be kind," Halls says, echoing the others. "Retail workers are going to be in the thick of it nonstop this season. … We're trying to provide moments of normalcy and connection to our patrons in a very weird world. But we are all human, and we are all struggling. We need to take care of each other this year, now more than ever."
Huston's message is even simpler: "Wear your masks and be civil to each other," he suggests. "Good manners don't cost a thing!" υ