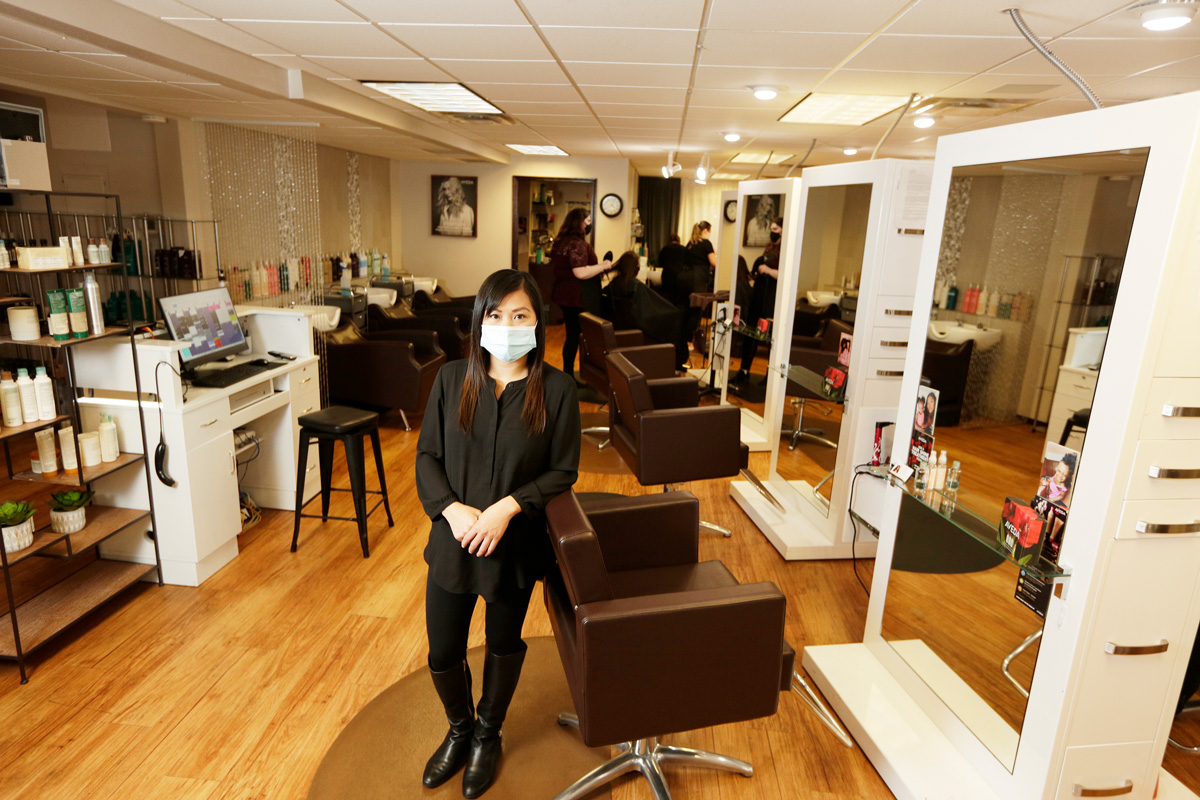 For the 7 Wonders spa in Spokane Valley, the impact of COVID-19 has been a mixed bag. There are the obvious negative effects, of course: The constant worry over maintaining a safe, sanitized environment. The limits on the number of simultaneous customers on account of social distancing. The difficulty in delivering their usual friendly, face-to-face service when wearing masks.
"We like really close and personal contact. When you're wearing a lot of PPE [personal protective equipment], you're not creating a relaxing environment," says 7 Wonders owner Ann Cao. "COVID has been affecting the way we do business tremendously."
And yet drawbacks aren't the only effect the pandemic has had. For one thing, it's helped the spa make the shift from phone-based appointments to more convenient online and app-based booking.
"We were looking to move from basic phone calls and trying to promote online booking for a long time. But we didn't get a lot of traffic from online booking. Since COVID, people are using the internet more. It kind of took care of itself," she says.
Cao's salon management software also added a new feature called the Pocket Salon app. It's a free download for both Android and iPhone users, and it allows customers to interact with 7 Wonders right from their smartphones.
"A lot of our clients, even if they're not tech-savvy, can make payments from their phone now or rebook the same service with the same service provider. They can even send messages. It's a lot more efficient. We're probably the only salon in Spokane Valley that has this app, and our customers love it."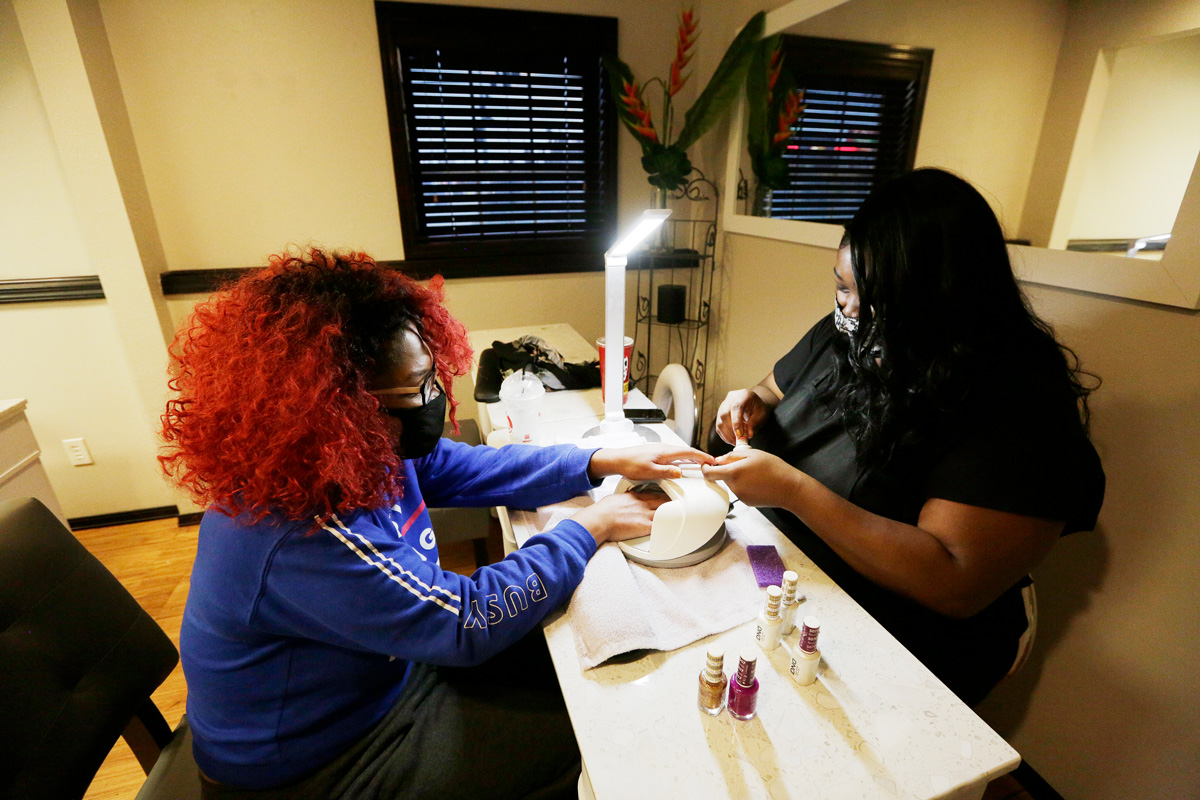 At Dept. Z Salon in downtown Spokane, owner Zoe Boysen has looked for ways to keep her customers safe while also maintaining the level of service they expect.
"I rely on the shape of the face as well as cheek and jawlines," she says, "so it's very challenging working on clients with masks on. We're also not able to book as many clients at one time, which has made it hard to keep up with demand."
However, pandemic setbacks have encouraged her to develop promising new outlets for her line of SPOcan T-shirts, bags, keychains and other swag. Along with offering home delivery and curbside pickup, she's developing a website where customers can place orders for SPOcan merchandise. That will continue to help supplement her core business.
"Throughout all this, we've been fortunate to have complete support from our clients — from prepaying for their appointments months in advance to buying gift certificates and even tipping very generously," Boysen says. "Many of our clients are grateful for the chance to come back to the salon for self-care."
Cao has seen similar showings of support from her clients at 7 Wonders. On top of that, they've been placing orders for Aveda hair, skin and body care products through the spa's website, which brings in a small affiliate commission. Taken as a whole, that's made it possible for Cao to strengthen her small business and bolster the local economy in return.
"I've actually hired more people than we had before COVID," Cao says. "So, there's sadness and a dark side to all this because of how scary it is, but there's also opportunity, too. I've been hiring support staff, doing marketing and improving our social media and our website. And I know it's going to get better."
You can find 7 Wonders at 10 N. Evergreen Rd. in Spokane Valley. Make an appointment by calling 309-2603 or visiting their website at 7wondersbeauty.com. Dept. Z Salon is located downtown at 22 W. Main Ave.. Find them online at deptzsalon.com or call them at 624-2299.