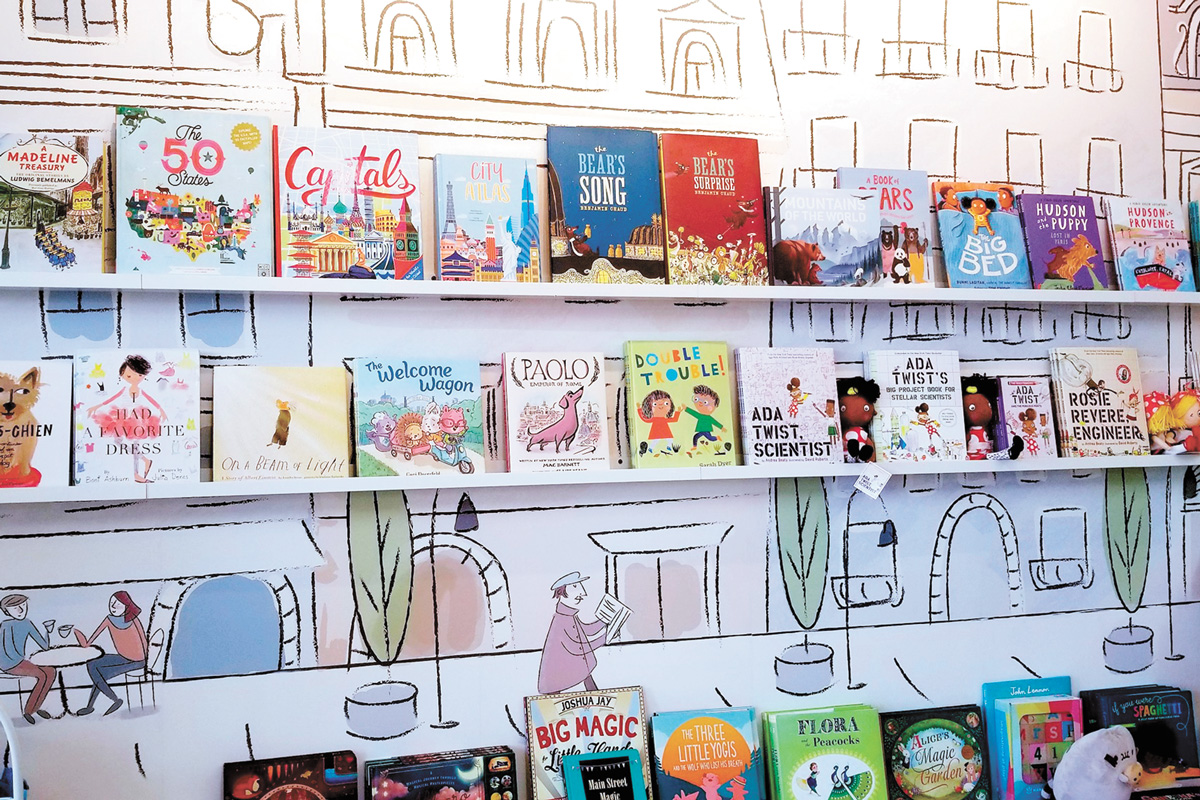 Blankets and onesies and bibs, oh my!
First, real talk: Babies grow fast. Just when you feel like you've finally caught up on their wardrobe, their toes reach the end of their sleeper, and you're back where you started. Truly, keeping a child dressed through all the stages of their growth can feel like a never-ending quest.
Luckily, Spokane County is well equipped with stores ranging from consignment to boutique to support you in your caretaking efforts.
Below you'll find a list of options for baby apparel and other children's items.
OTHER MOTHERS
It really does take a village to raise (and dress) a child. Other Mothers takes this community obligation seriously, offering affordable maternity, infant and children's clothes, as well as other secondhand necessities like swings and play chairs. Plus, as your baby grows out of clothes, you can bring them back in for in-store credit toward the next size. Other Mothers is famous for their periodic Quarter Sales, where select items are marked way down to only 25 cents. Look out for these days on their Facebook page. 8701 N. Division St., 465-9499
ONCE UPON A CHILD
Another great option for gently used children's clothes, Once Upon A Child carries newborn through size 16/18 youth. Brand selection rotates, and often includes discounted items from recognizable names like GAP, Old Navy and Justice. They also have furniture, shoes, books and games. Once Upon A Child offers cash on the spot in exchange for your unneeded children's products. The North Division location is temporarily closed, but doors are open in the Valley. 14401 E. Sprague Ave., 927-3001
FRENCH TOAST – MAMA & MINI
Located in Kendall Yards, French Toast is Spokane's high-end destination for a curated selection of children's items, including brand-name products. The shop is focused on style and sophistication, and also offers spa products for moms. This is a great place to consider buying a gift card for an overworked mom, grandma or another caretaker in your life. 1170 W. Summit Pkwy, 315-8200
CARTER'S
Carter's has really stepped up to the plate on adapting its services for COVID shopping. The process is incredibly streamlined. All you have to do is go to their website, pick out the clothes that you want, and then choose between curbside pickup and delivery. Since they're offering free shipping on orders over $35, this is a great option if you need several pieces for the coming months, or go in on an order with another family. Carter's has a wide selection, organized into different age groups for infants, toddlers, and children. If you do choose to pick up your items, there's a location in the Valley Mall. 14700 E Indiana Ave, 891-0473; NorthTown Mall, 4727 N Division St. Suite 101 B., 489-6822