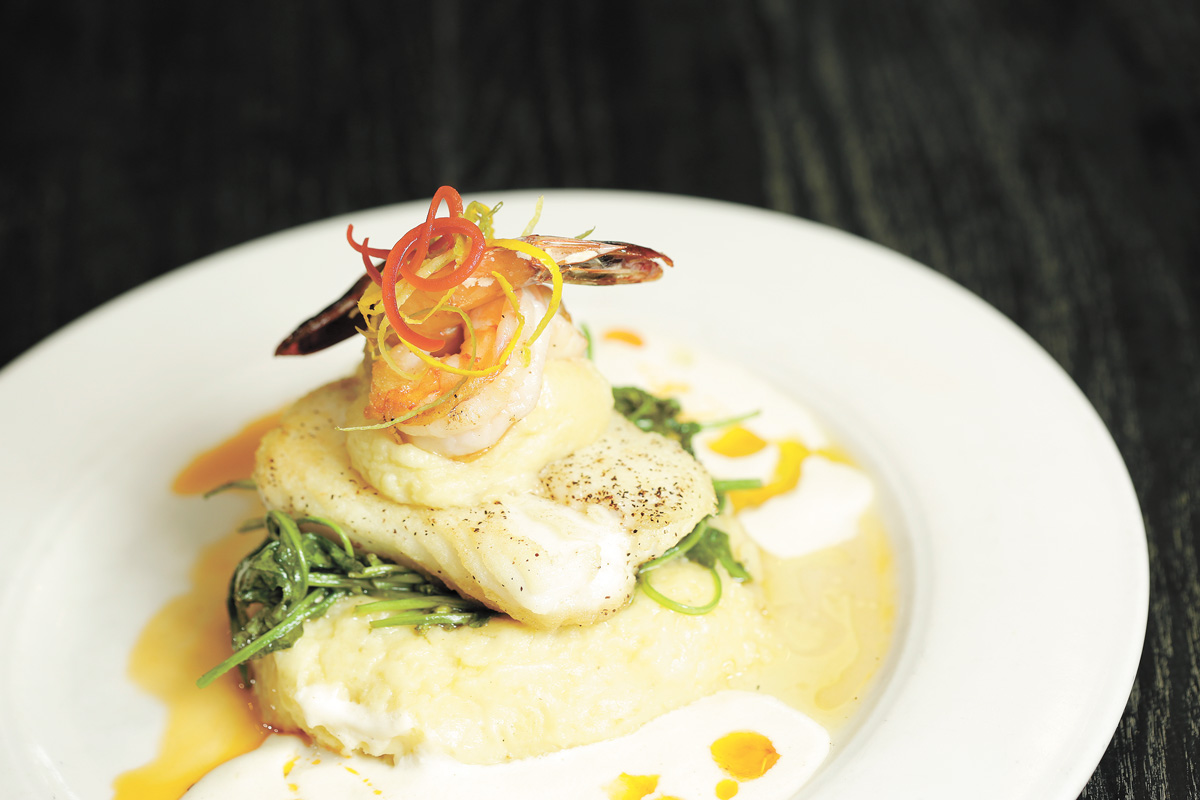 The hotel had been a Spokane Valley destination for decades when a 2005 renovation offered something new for guests and area diners alike: MAX at Mirabeau. Since then, it has continued to impress, winning awards from such entities as Wine Spectator magazine and Epicurean Delight. Meharg is the restaurant general manager and hotel beverage manager.
What is unique and special about your place?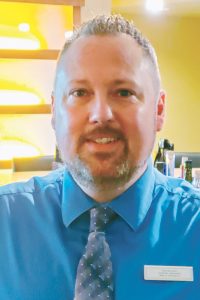 MEHARG: MAX at Mirabeau continues to offer award-winning service year after year. Paired with an unforgettable experience, MAX strives to be an exceptional Spokane restaurant, which serves as a destination for culinary and entertainment needs. We cater to diners of all ages with our extraordinary breakfast, lunch, dinner, dessert, happy hour and weekend brunch offerings. Our experienced culinary team behind the eclectic bistro-style food at MAX strives to deliver delicious cuisine by using only the best products with an eye-catching presentation. Our MAX lounge has over 450 bottles of local and regional wines, 12 draft beers on tap (including our house pale ale made exclusively by Twelve String Brewing Company) and a variety of signature cocktails. During the spring, summer and fall seasons, enjoy our scenic outdoor patio, which seats up to 55 guests under our umbrella-covered tables surrounded by our floral garden. MAX offers two happy hours, a weekend bloody mary bar, live music on select evenings, a monthly "First Wednesday" Wine tasting and Art Exhibition and annual Halloween and New Year's Eve parties.
How does the restaurant industry contribute to the community?
We strive to offer the best wages, bonuses and positive work environments for our team members. We not only share meals, celebrate occasions and do life together, but we have also traveled together. We do our very best to partner with other local artisans, producers and farmers, as well as other businesses. Networking with other women and minority entrepreneurs has been a big priority for us. We love our community and appreciate the chance to not only showcase our food and culture but the relationships we get to cultivate.
Every year, MAX at Mirabeau partners with "Dine Out to Feed Spokane" and our contributions assisted, along with other local restaurants, in distributing over 250,000 pounds of food to local charitable meal sites in our area that feed the hungry for free. This resulted in just over 450 meals every day of the year for those in need.
We use seasonal, local ingredients that help keep our menu fresh and allows our chefs to experiment and create new recipes that may become future staple menu items in MAX.
Restaurants have had definite challenges responding to the statewide closure. Hotels and similar travel destinations have a whole unique set of challenges. What are some of those challenges and how have you responded? 
At MAX at Mirabeau, we responded by creating a limited menu and then promoted other dining options such as room service, "grab 'n' go" breakfast, takeout, curbside to-go and something we have never done before — food and beverage delivery! In addition, we have partnered with a food delivery service, Chow Now, to increase our visibility and delivery options. Finally, we are responding to all positive online reviews and apologizing and attempting to make amends for any poor reviews along with putting a large focus on providing top-notch customer service.