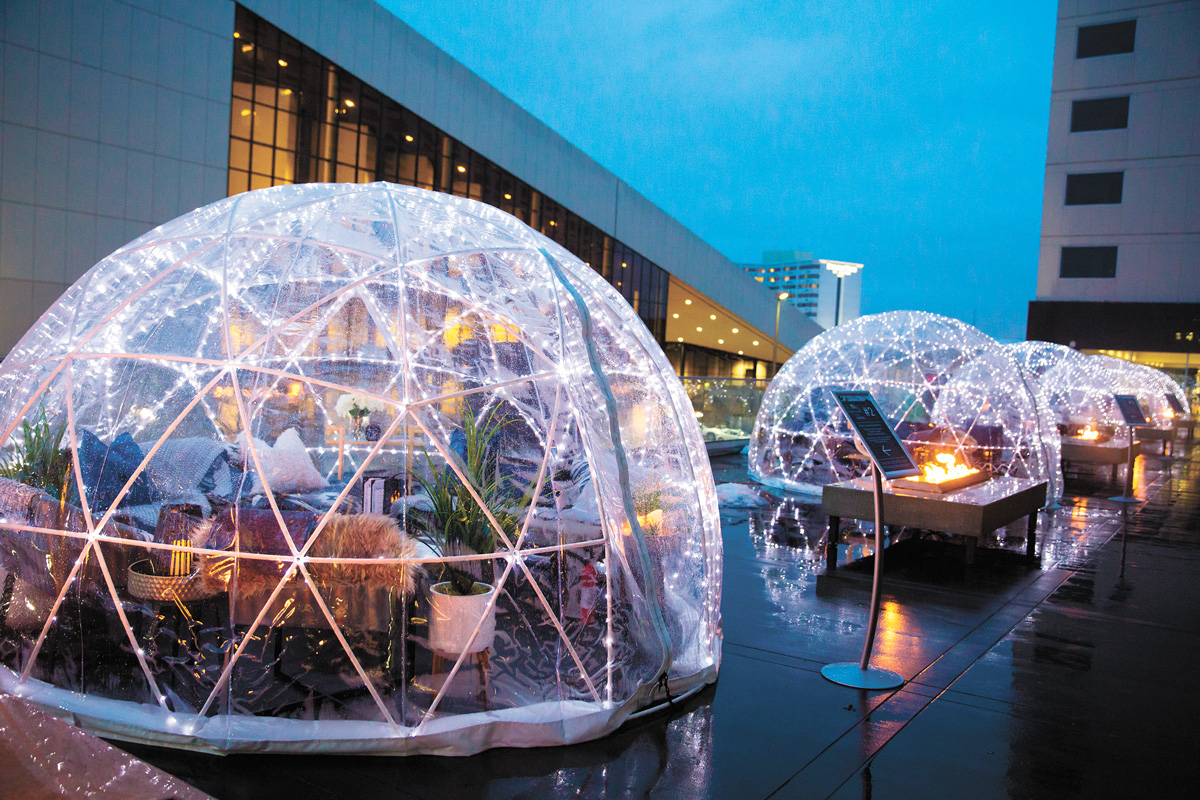 While many restaurants are still figuring out their plans for outdoor seating this winter, here are a few places that already have outdoor plans.
TRUE LEGENDS GRILL
For the first time, True Legends Grill recently put a tent cover over its patio and it expanded the number of heaters outside in hopes that people will be more comfortable sitting outdoors as the weather starts to turn.
"Normally this time of year we start winding our patio down, but we covered it so we'll see what the demand is like out there as things get chillier," General Manager Dan Barbieri says. "Hopefully it gets a good reception, the first few nights have been pretty positive." 1803 N Harvard Rd, Liberty Lake, truelegendsgrill.com, 892-3077
BRICK WEST BREWING CO.
With what's likely the largest patio space in town, Brick West Brewing Co.'s massive outdoor plaza space will still be open for its fans this winter. Parts for a new canopy that will be heated had just come in when we checked in with General Manager Brian "Fro" Carpenter last week. He notes that the canopy will cover part of the patio and heating of some kind was in the works so the outdoor space can remain comfortable as fall ramps up. 1318 W. 1st Ave., brickwestbrewingco.com, 279-2982
DAVENPORT GRAND
After success last year, the Davenport Grand again plans to host outdoor rooftop igloos that are heated and can be reserved for small groups. Those are set to open up again on Oct. 29. For more information on the food and beverage options that come along with those reservations, keep an eye out on the hotel's social media pages. 333 W. Spokane Falls Blvd., davenportigloos.com, 598-4340